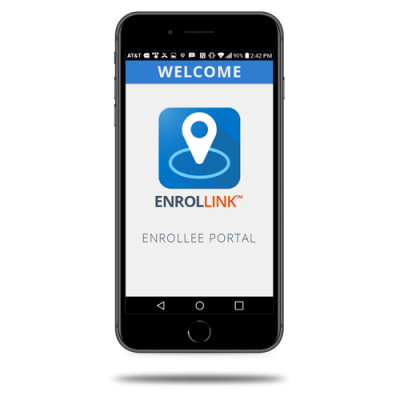 ENROLLINK is an automated location verification application that provides consistent and reliable results at NO COST to the agency or the enrollee.
Introducing the ENROLLINK app, a groundbreaking solution designed to revolutionize the monitoring process for enrollees. With its user-friendly interface and native installation on enrollees' smartphones, the app empowers individuals to actively engage in their monitoring journey. Through the ENROLLINK app, enrollees have direct access to essential features such as schedule modification requests, location verification, and self-initiated tests on SoberTrack. This interactive approach promotes a sense of autonomy and responsibility, fostering a stronger commitment to compliance. By facilitating real-time communication between enrollees and agents, the app enhances the two-way flow of information, ensuring a seamless monitoring experience for all parties involved.
One of the key features of the ENROLLINK app is its onboard text messaging functionality. Enrollees can conveniently communicate with their agents through secure text messages, creating a reliable channel for inquiries, updates, and support. What sets the app apart is its meticulous record-keeping system, ensuring that all text message exchanges are stored and readily available upon request. This feature not only streamlines the communication process but also provides a comprehensive record for reference and compliance documentation. Additionally, the ENROLLINK app supplements the monitoring process with location spot-checks coupled with selfies. This combination enables agents to verify enrollees' whereabouts while adding an extra layer of security and accuracy to the monitoring system. With the ENROLLINK app, enrollees experience a modern and empowering approach to monitoring, enabling them to actively participate in their journey towards compliance.
Simplify Monitoring with ENROLLINK: Your Monitoring Made Easy