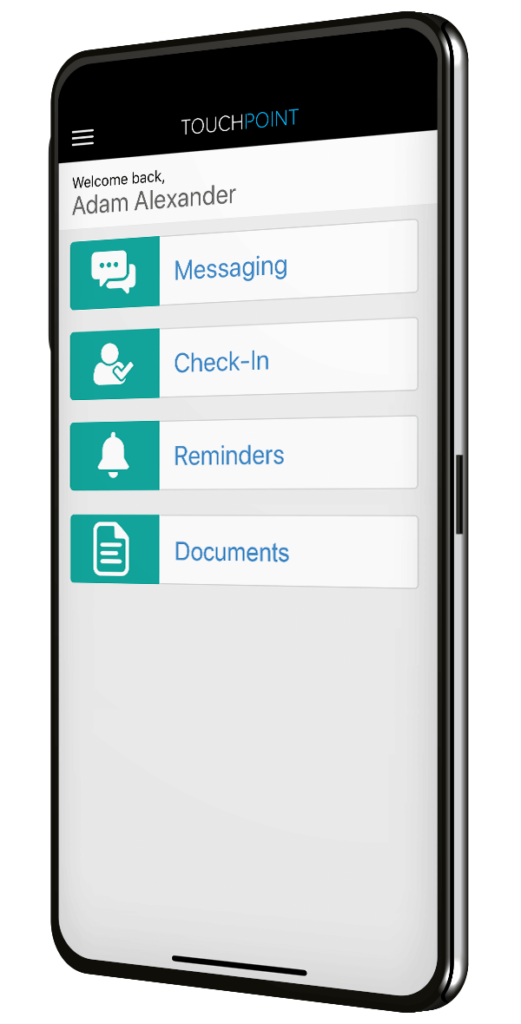 SCRAM TouchPoint is a groundbreaking mobile application that facilitates efficient and effective communication between individuals under supervision and their case managers. This app streamlines the reporting process, offers appointment reminders, and enables secure messaging, simplifying case management for all parties involved.
Efficient Reporting and Check-Ins
SCRAM TouchPoint offers an efficient way for individuals under supervision to report and check-in with their case managers, reducing the need for in-person meetings and saving valuable time for both parties.
Appointment Reminders and Calendar Integration
The app provides appointment reminders and integrates seamlessly with users' calendars, ensuring individuals under supervision stay on top of their commitments and effectively manage their schedules.
SCRAM TouchPoint features a secure messaging system that allows individuals under supervision and their case managers to communicate privately and safely, promoting open dialogue and more efficient case management.
The SCRAM TouchPoint app boasts a customizable interface, enabling case managers to tailor the user experience to meet the specific needs of their clients and optimize the effectiveness of their case management approach.
SCRAM TouchPoint is an innovative mobile application designed to streamline communication and case management between individuals under supervision and their case managers. The app offers a range of features that simplify the reporting process, enable secure messaging, and facilitate calendar integration and appointment reminders. This powerful tool ensures that those under supervision can effectively manage their commitments and maintain open lines of communication with their case managers.
The customizable interface of SCRAM TouchPoint allows case managers to optimize the user experience for their clients, ensuring that the app meets their unique needs and contributes to the overall effectiveness of their case management approach. By providing a secure and user-friendly platform for communication and scheduling, SCRAM TouchPoint helps promote accountability and responsibility in individuals under supervision, contributing to the success of monitoring programs.
Optimize Case Management with SCRAM TouchPoint